General info
LOCAL AREA INFORMATION
Area
Cebu is roughly 124 miles (200 kilometers) long with a maximum width of 25 miles (40 kilometers). 940 linear yards (864 meters) away, across the Mactan Channel is Mactan Island. The island is made of coral stone and is approximately 23 square miles (60 square kilometers). It is connected to Cebu by means of two bridges.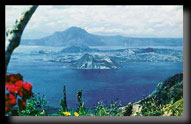 Geographical Information
Cebu is located in Central Visayas, 365 miles (588 kilometers) south of Manila---the country's capital city.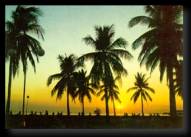 Language
Cebuano is widely spoken in the Visayas and Mindanao, English and Filipino are spoken and understood
· Population
Cebu province: 3 million, Lapu-Lapu City: 131,660
Time Difference
+8 GMT
VISA
Visitors with valid passports may stay 21 days without a visa. Hong Kong and Taiwan passport holders require a special permit, obtainable from Philippine embassies and consulates.

Visitors with passports valid at least 6 months beyond the period you intend to stay and either a return ticket or a ticket to another destination outside of the Philippines, are allowed entry without a visa for up to 21 days. For visits longer than 21 days, a temporary visitor's visa must be secured from the Philippine embassy or consulate in your country.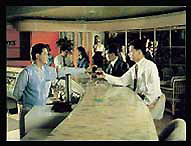 CURRENCY
The unit of currency is the peso. 1 peso is equal to 100 centavos. Credit cards and US dollars can be used even outside Cebu. Currency notes are available in denominations of 10, 20, 50, 100, 500 and 1,000.

Credit cards and US dollars are widely accepted in major hotels and shops, though it may be difficult to cash travelers checks outside Cebu.

Use the Currency Converter to check the exchange rate that corresponds to your local currency.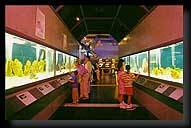 Ayala Museum
SHOPPING
Cebu offers a whole host of mall boutiques, specialty shops and traditional markets.

Shoemart City---One of the largest malls in the country and the largest in Cebu. Here, you'll find a multitude of shops ranging from optical to house wares with imported brands such as Esprit, Benetton and Best of New York, as well as the Philippines' best-known designers.

The Ayala Center---Packed with world-class names such as Cartier, Christian Dior, Max Mara, Charles Jourdan and Salvadore Ferragamo and conveniently placed for an exciting day's shopping.

The Gaisano Country Mall---Widely known for its regular entertainment and celebrity store promotions, Gaisano caters to the young and trendy and also offers a full range of household items.

All these malls have movie houses, a children's entertainment center, a supermarket and a wide variety of food and beverage outlets. For those who seek out bargains and big sales, Cebu is the place to be.

TAXES
Tax of 13.5% will be levied on services and purchases.

TIPPING
10% service charge is usually added to the bill. If not, 10% of the bill is adequate for the waiters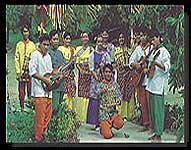 BUSINESS HOURS
Banks and Government offices: Banks are usually open 10 a.m. to 3 p.m. on weekdays and 9:30 a.m. to 11:30 a.m. on Saturdays.
Offices:
Government and private offices are open from 8 a.m. to 5 p.m. on weekdays; though some may open on Saturday, the weekend is generally considered day off.
Shops (Hours vary):
Most shops open at 10:30 a.m., closing at around 7 p.m. Lunch hour is usually from noon to 2 p.m.

What to Bring
Beach stuff, a camera and film and a lot of time. What to bring really depends on what one wants to do. Most personal articles can be purchased in the major cities if one forgets to bring anything. Over the counter medicines are also readily available but prescription drugs are sold only upon the presentation of prescriptions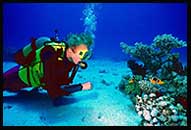 Scuba diving
DRESS

Since the Philippines are mainly a tropical country with two predominantly hot seasons, wet and dry, visitors should bring only very light clothing. Comfort is the name of the game here as reflected in the national garb called the "Barong" - a light shirt made of a sheer native fabric that is breezy and cool. Many variations of the barong are available including ones that are worn in business and formal occasions. Visitors need not bring formal clothes either. Even the most exclusive restaurants have no strict dress codes, but some may require jackets. Business may be conducted in shirt and tie, sans jacket.

Traditional Filipino Clothing
WEATHER
Month Average Temp oF(oC) Humidity
Mar--Mid May 89.6oF (32oC) 70% to 90% Mostly dry
Mid May--Mid Sep 86oF (30oC) 80% to 90% Rainy
Late Sep--Early Dec 89.6oF (32oC) 70% to 90% Mostly dry
Dec--Feb 77oF (25oC) 70% to 90% Mostly dry

Current Weather Forecast Powered by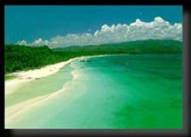 NEWS / MEDIA
Most international publications are available in most major cities, especially in Metro Manila. With the advent of modern communication infrastructure, international news in the country is very current. Cable TV featuring CNN and other news services is available in almost all good hotels. Internet access too is fairly common nowadays for minimal fees.
HEALTH
Visitors are advised to drink bottled or boiled water. Tap water in the hotel is potable. Bottled drinking water is also available in the hotel room, compliments at most hotels. Some doctors suggest getting your hepatitis shoots and staying away from uncooked fruits and vegetables. Some also recommend staying away from pastries due to how milk is pasteurized in the PI. But all interested in visiting should consult your own personal doctor for advice and recommendations.

MEASURES
The Philippines use the metric standard.

ELECTRICITY
220/250 volts, 50 cycles AC. Some hotels have 110V outlets and/or adapters are available upon request.
MOBILE PHONE NETWORK
Analog and GSM cellular phone companies operate in the Philippines.


Name of the Holiday 2001
New Year 1 Jan
Bataan Day 9 Apr
Maundy Thursday 12 Apr
Good Friday 13 Apr
Labor Day 1 May
Independence Day 12 Jun
National Heroes' Day 26 Aug
All Saints' Day 1 Nov
Bonifacio Day 30 Nov
Christmas Day 25 Dec
Rizal Day 30 Dec
Last Day of the Year 31 Dec